In August, after a competitive multi-stage interview process, Creative Destruction Lab (CDL) informed us that we were accepted to participate in an accelerator program for scalable, science and technology-driven startups. We are excited to announce that VocaliD has graduated from the 2020/2021 CDL- Montreal AI stream!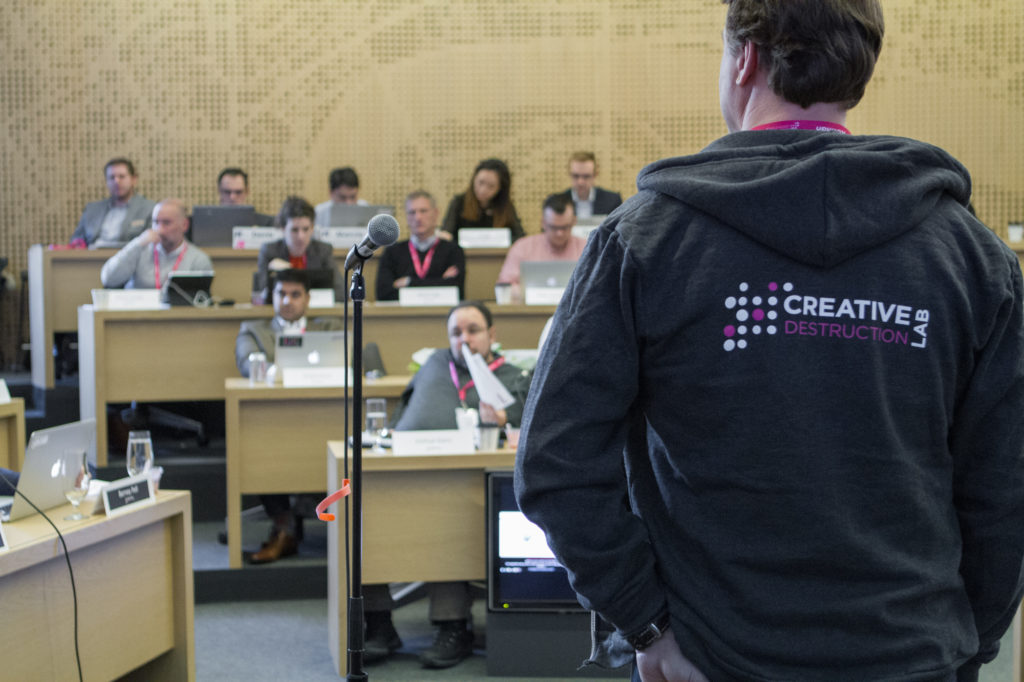 The CDL program's goal is to help founders accelerate novel innovations' commercialization trajectory, becoming successful, scalable ventures.
Once accepted, the hard work began — a 6 month long series of networking and intensive work sessions where our Founder - Rupal Patel, along with members of our engineering and research team, would meet and work with our program mentors — a curated group of investors, tech entrepreneurs, and industry leaders.

We are proud of the work our team put into this and found it to be valuable, providing us with new insights and learnings we can lean on moving forward. We would encourage other companies to apply in the future!
Creative Destruction Lab (CDL) is a nonprofit organization that delivers an objectives-based program for massively scalable, seed-stage, science- and technology-based companies. Its nine-month program allows founders to learn from experienced entrepreneurs, increasing their likelihood of success.

Founded in 2012 by Professor Ajay Agrawal at the University of Toronto's Rotman School of Management, the program has expanded to nine sites across four countries: Oxford (Saïd Business School, University of Oxford), Paris (HEC Paris), Atlanta (Scheller College of Business, Georgia Institute of Technology), Madison (Wisconsin School of Business, University of Wisconsin-Madison), Vancouver (Sauder School of Business, University of British Columbia), Montreal (HEC Montréal), Calgary (Haskayne School of Business, University of Calgary), and Halifax (Rowe School of Business, Dalhousie University).

Since its inception, companies that have participated in the CDL program have created more than $7.5 billion (CAD) in equity value. CDL alumni include North (Waterloo), Atomwise (San Francisco), Kyndi (Palo Alto), Xanadu (Toronto), BenchSci (Toronto), Kheiron Medical (London), and Roadbotics (Pittsburgh).