Rupal Patel Named 2019 Voice Visionary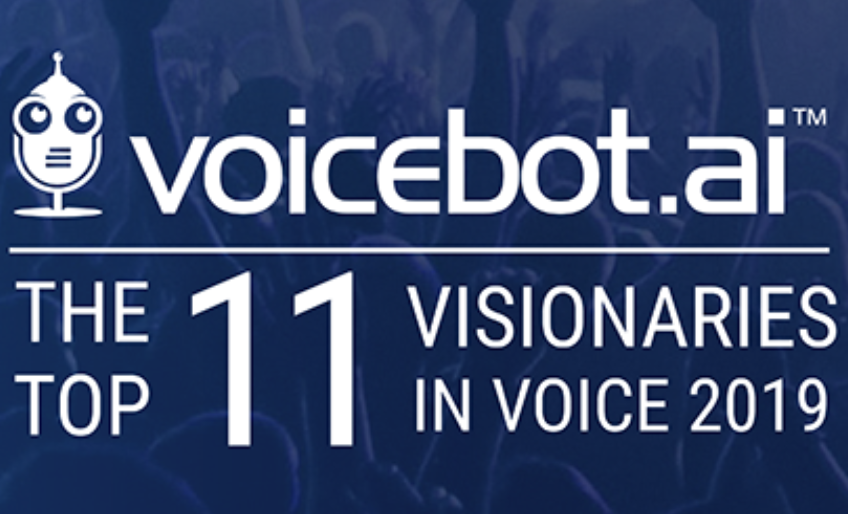 The Top Leaders in Voice is a recognition bestowed upon those working in the voice space by a panel of journalists and voice technology peers. The 2019 Voice Leaders are segmented into four lists - Visionaries, Designers and Products, Technologists, and Influencers.
"Topping the list in the visionaries category are Jeff Bezos of Amazon and Adam Cheyer from Samsung and Viv Labs.

Designers and products leaders include Google's Cathy Pearl and Mark Webster from Adobe.

The Technologists category includes another Googler, Brad Abrams, along with John Giannadrea from Apple and Rohit Prasad from Amazon.

Then there are the Influencers that are shaping the way consumers and corporate executives think about voice technology today such as Gary Vaynerchuk of Vayner Media, Dave Isbitski from Amazon, and Noelle LaChartie from Microsoft.

However, these lists are not limited to executives at big companies. Many have an outsized influence on the market today because of the reach and impact of their companies, but also included are startup founders from Audioburst, Audio Analytic, Clinc, Orbita, Pretzel Labs, and VocaliD among others."

-voicebot.ai
Voicebot utilized a variety of methods to narrow down their list and determine the final Top 44 Leaders in Voice, including - surveys of voice professionals, panel suggestions, media coverage, and social media activity. None of the judges or writers affiliated with Voicebot were eligible for consideration. Each individual was then scored based on several factors and, if chosen, were then segmented into their leadership category.

Learn more about the selection process and the panel of judges, listed at the bottom of the overview page, linked above.