DR. MAE JEMISON:
FIRST BLACK FEMALE ASTRONAUT IN SPACE
As a little girl, Dr. Mae Jemison grew up watching the Apollo television airings. But she was frustrated that she didn't see herself represented. There were no female astronauts.

She would find her inspiration in Nichelle Nichols, the Black actress who played Lieutenant Uhura on Star Trek. Through Nichols, Jemison dreamed of one day going to space. Years later, it would come full circle for Dr. Jemison when LeVar Burton, a star of the Star Trek Next Generation (STNG) series, reached out to her and asked Mae to appear in an episode. She became the first real astronaut to appear on STNG, playing Lieutenant Palmer in the episode, "Second Chances."
Jemison first applied to NASA in 1985. However, NASA paused the program the next year following the Space Shuttle Challenger tragedy. When they reactivated the program in 1987, Dr. Jemison reapplied. Of more than 2.000 applicants, she was one of only 15 people chosen for NASA Astronaut Group 12.

After training with NASA, Mae worked on projects at the Kennedy Space Center in Florida and the Shuttle Avionics Integration Laboratory. In 1989 she was chosen to join the STS-47 crew on the space shuttle Endeavor as a Mission Specialist. Dr. Jemison, along with six other astronauts, went into space on September 12, 1992. Mae Jemison became the first Black woman in space. After 127 orbits around the Earth, the team returned to the Kennedy Space Center on September 20, 1992. After six years as an astronaut, Dr. Jemison left NASA in 1993.
Since leaving NASA, Dr. Mae Jemison has gone on to found two separate companies with big goals. The Jemison Group is a consulting company that encourages science, technology, and social change, while The Jemison Institute for Advancing Technology in Developing Countries.

In addition to her entrepreneurship, she has taken a great interest in the younger generation through teaching or mentorship. She created a nonprofit organization called the Dorothy Jemison Foundation for Excellence. In 1994, Jemison created an international space camp for students 12-16 years old called The Earth We Share (TEWS). Her first book, "Find Where the Wind Goes," is a children's book about her life, meant to inspire their own lives. Ms. Jemison has taught environmental studies at Dartmouth College, and in 1999, accepted the position of Andrew D. White Professor-at-Large at Cornell University.
Currently, Jemison is leading the 100 Year Starship project through the United States Defense Advanced Research Projects Agency (DARPA). This project works to ensure human space travel to another star is possible within the next 100 years.​
Mae Jemison is a member of the National Academy of Sciences' Institute of Medicine and serves on the Board of Directors for many organizations, some of which are: Scholastic, Inc., Morehouse College, Texas Medical Center, Texas State Product Development and Small Business Incubator, Greater Houston Partnership Disaster Planning and Recovery Task Force, and the National Institute of Biomedical Imaging and Bioengineering.
In 2016 Huntsville city school system named a new state-of-the-art high-tech high school in her honor. Jemison High School is focused on providing students an opportunity to concentrate their studies on such topics as cybersecurity, advanced manufacturing techniques, and green power. Additionally, they can complete up to 60 hours of college credit while still in high school.

Below are just some of the many awards that Dr. Jemison has received over her illustrious career.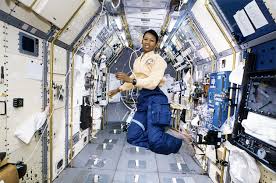 Honorary Doctorate of Sciences
—

Lincoln College, Pennsylvania 1991
Honorary Doctorate of Letters

—

Winston Salem College, North Carolina 1991
Montgomery Fellow —Dartmouth College 1993
International Space Hall of Fame Inductee — 2004
National Women's Hall of Fame Inductee — 1993
Essence Award — 1988
Woman of the Year — Gamma Sigma Gamma 1989
Women's Intrepid Award — 2003
Kilby Science Award — 1993
DuSable Museum Award — 1992
Dr. Mae Jemison's vocal style is soft and lively, full of curiosity. It is playful, optimistic, and she presents this humility, even now, after everything she has achieved. When she speaks, it sounds like she is completely full of wonder and always having fun. We love that!

We believe that voices with such characteristics should have more representation in the world, whether it be human voice or digital. Today, organizations are thinking more about the power of voice in their communications and content. We help those organizations imagine the possibilities of a world in which digital voice matched the world of human voice.

Digital voice can be as dynamic, expressive, and representative of the world we hear around us — learn more about AI-Voice.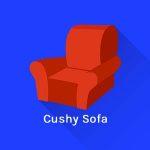 Cushy Sofa voices are defined as Soft, Deep, Breathy, and Nasal. Learn more about the unique characteristics that make up our voices and voice types here: VOCALiD Voice Types.
This is the twenty seventh in our Iconic Black Voices series. Make sure to come back to our blog every day this month as we highlight more iconic Black voices in celebration of Black History Month.